Website Design and Development
The success of your business relies on an
engaging, user friendly and

responsive website, a website which looks good, is unique to your business and most importantly meets the needs of your customers.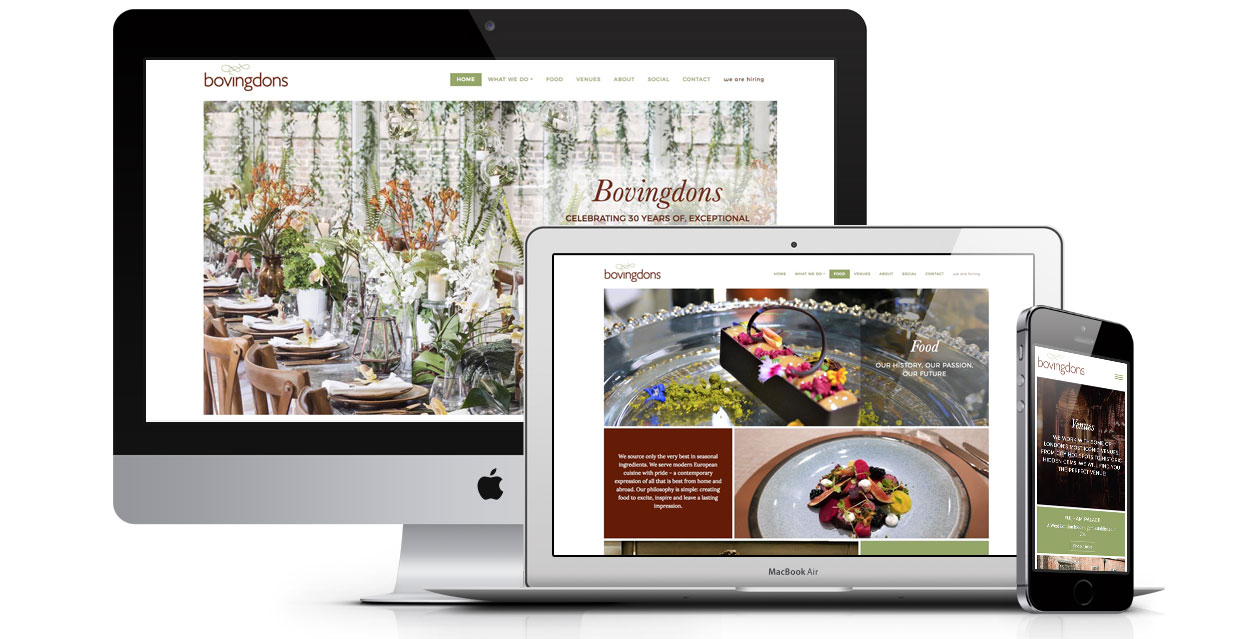 Would you like me to build you a website?
I help individuals and small to medium sized businesses achieve a competitive web presence by providing a full range of professional website design and development services. I have created websites for photographers, caterers, event venues, construction companies, lawyers, artists and many other types of businesses and individuals.
Responsive Web Design
All websites I create are designed and coded to be responsive. A responsive website responds to it's viewing environment, so no matter which device your client views your website on, be it a tablet, a laptop, a desktop computer or phone, they will always have an optimal browsing experience.

"Day by day, the number of devices, platforms, and browsers that need to work with your site grows. Responsive web design represents a fundamental shift in how we'll build websites for the decade to come."
Jeffrey Veen
Wordpress Websites & Blogs
I specialise in the design and development of Wordpress websites and blogs offering bespoke Wordpress theme development and premium Wordpress theme customisation. Wordpress is an excellent and flexible content management system (CMS) allowing for virtually endless customisation and expansion.
Testimonials
"Nadja did an excellent job on my branding and website. She worked very professionally and patiently, and the end result is a very clear, sharp website and very professional branding for my business cards and stationery."
Hélène Murphy, Murphy Communications London
"I am pleased I trusted my instinct when I selected you"
Catrine Ballié - Artist/Sculptor
"She made the whole process easy and even enjoyable, was a joy to work with and she would be our first stop for future web design."
Lidia Ferritto, Riad Ziri
Pricing
Custom designed websites start from £1400 and bespoke Wordpress sites from £2400. I offer
fixed price design packages

aimed at start-ups, and I am more than happy to create a

custom package

tailored to your business. Please contact me below for more information.